Each academic year, a different show for Secondary and the EOI, and another for Primary. You can book your date in our "Book Online" section.
Secondary and Adults – The End of the Beginning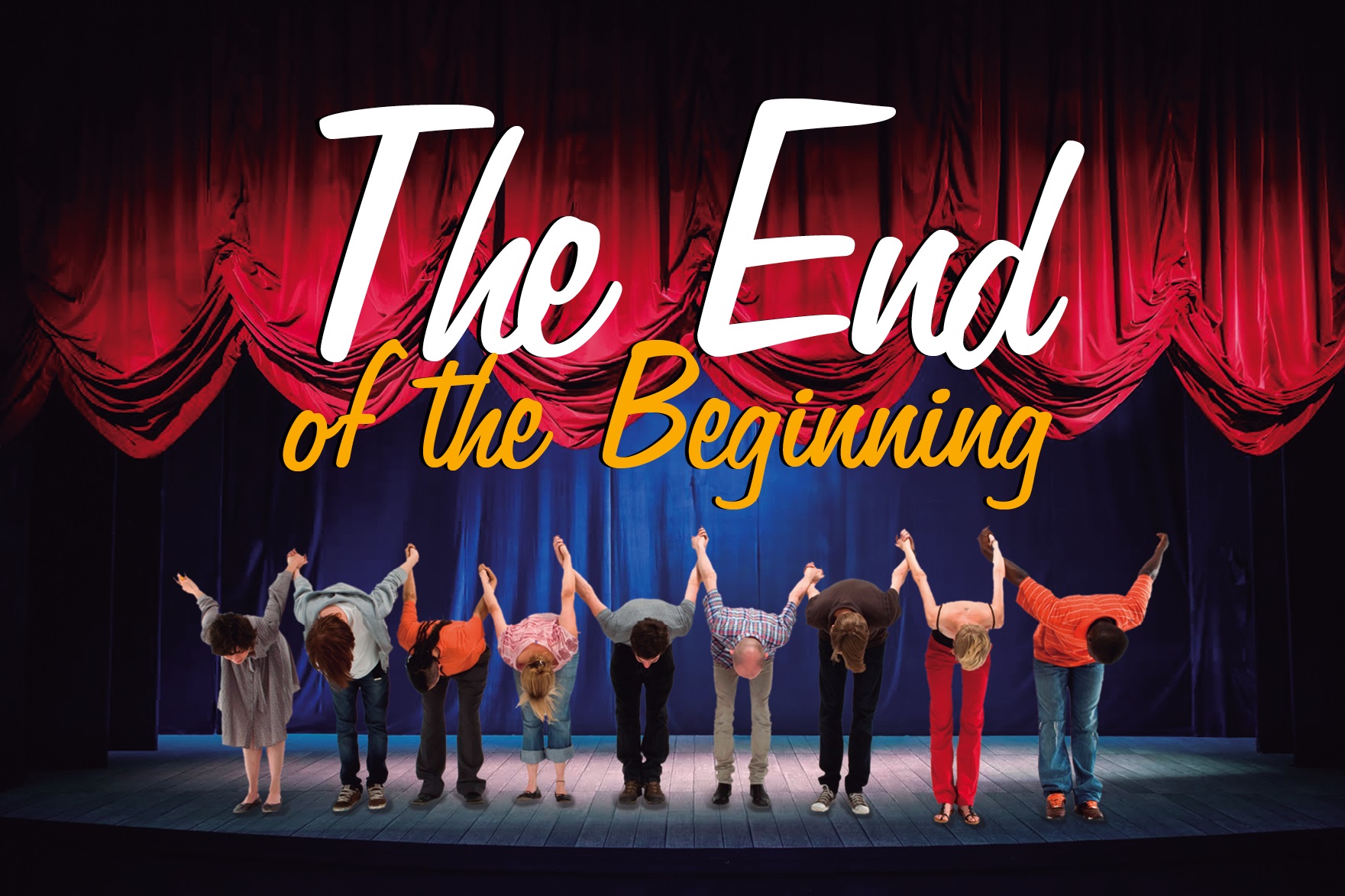 'What we call the beginning is often the end, and to make an end is to make a beginning. The end is where we start from.'
T.S.Eliot (Anglo-American Poet)
Through the suspense of an extreme situation, with irony and great humour we explore the theme of Immigration and the injustices which often occur at borders and frontiers. We will see three parallel stories designed to provoke our thoughts about the future of Europe and the world in a climate of protectionism and the reinforcement of national identities.
Friday 29th March 2019. The official "Brexit" deadline meaning UK's exit from the European Union approaches. Roberta works as a technical assistant in a central London theatre and she is hard pushed to obtain her British Nationality before the change in the law. She has a number in the queue in the Department of Immigration………but she also has to work.
Meanwhile, there is great confusion in the planning of the programmed shows and both Roberta and Harry find themselves in a very difficult situation. Whatever happens, the show must go on, even though sometimes it's necessary to start at the end, because an end is nothing more than a beginning.
Suitable and adaptable for all levels of Secondary, "Bachillerato" and "Ciclos Formativos". It comes with complete Teaching Material of a high educational standard, including the songs from the show. Totally in English, interpreted by native British actors. It lasts approximately 65 minutes and the maximum audience is 300 people.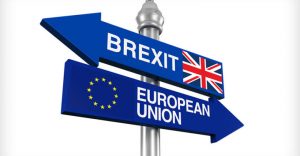 Primary – Mr Chef (Junior)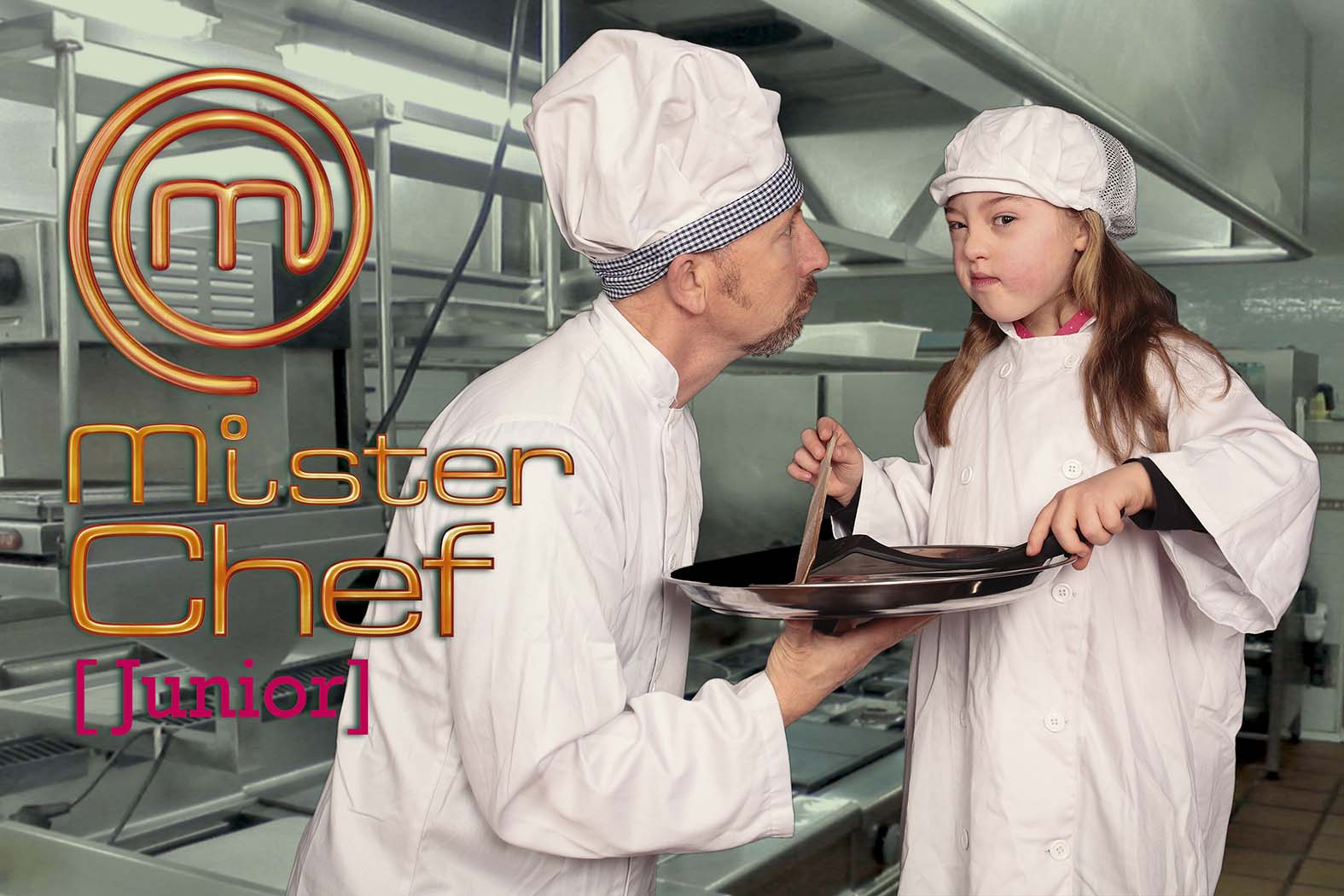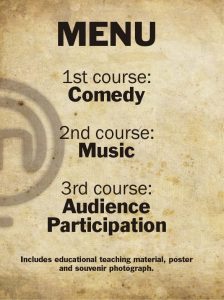 Harry is the owner of a restaurant, and today he is expecting the arrival of an old friend who is coming to visit him. He wants to show off his great business and his apparent economic success. But when his cook abandons him, and he finds he hardly has any food and no customers he will have to use all his imagination and gain the help of especially young staff in order to pull off the deception.
But who is fooling who?
Suitable from 3rd year Primary onwards. Duration: Approximately 50 minutes. Maximum audience: 300. Complete Teaching Material included with 2 songs from the show.
"Los chicos se lo pasaron genial. Muchas gracias por todo. Espero que nos veamos el próximo curso."
Adela Amores – Profesora de inglés
IES Valle del Tiétar – Arenas de San Pedro (Ávila)

"la participación de los mismos alumnos en la obra es una iniciativa muy positiva, que hizo que se sintieran más motivados para el aprendizaje de la lengua…"

Conxita Badia


Jefa del seminario de Lengua Inglesa – IES Torredembarra (Tarragona)

 
"Dinámico, con humor inteligente e inteligible para todos los niveles de la escuela…..¡Genial!" "
 Ana López
Profesora de inglés EOI de GETAFE

"Steve Jesson……todo un hombre-orquesta."
EL MUNDO

"..me sorprendió mucho la energía y las ganas con la que se puede lograr hacer sonreír a muchísima gente"
Soufian Boussouf Himmiten, alumno de IES Puig Castellar
Sta. Coloma de Gramenet (Barcelona)

"Debo felicitaros por vuestro excelente trabajo y fantástica actuación. Los actores han sido realmente estupendos, comunicativos, expresivos, divertidos y se han dejado la piel para agradar a nuestros alumnos" "
Marta Riera, profesora de inglés
IES SA Palomera – Blanes (Girona)
"Estuvieron ayer aquí los chicos y ¡resultó genial! Estuvo muy animado y divertido y lo pasamos estupendamente bien…¡Muchas gracias y hasta la próxima!""
Patri Fernández Alberca
EOI Alicante