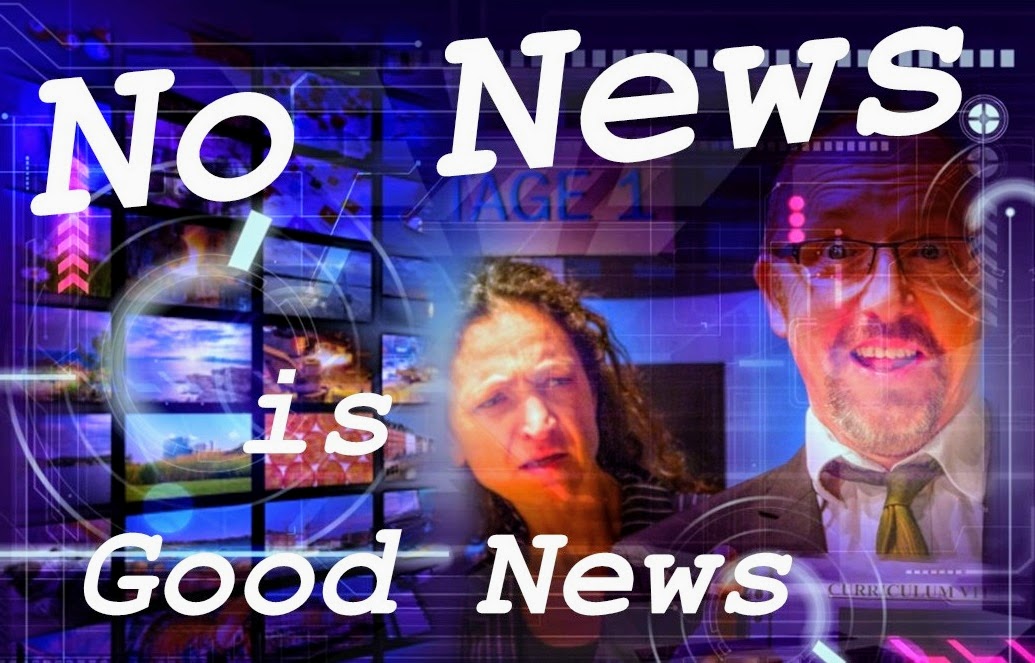 an economical alternative to our live theatre shows
access code valid for all the students of your centre
interactive teaching material for students after each episode
especially designed for secondary and bachillerato
two episodes each month
one payment guarantees access for all your students, all year
news, reviews, documentaries, debates, music, comedy, culture, sports……..
In 2020-21 we would love to continue our activities, live, in your school or town. However, we are very aware that measures introduced by the authorities due to Covid-19 may make forming groups of students in school theatres and local Cultural Centres impossible. For this reason we have developed an alternative activity for secondary and bachillerato, designed as a support resource to help teachers with their on-line courses, and offering your students the possibility to continue laughing, debating and learning English in an enjoyable and fun way through our work.
"No News is Good News": When Bob and Harry lose their jobs with the Covid-19 crisis, Bob immediately begins drawing up her CV while Harry makes a shopping list of all his favourite food. When Bob is selected to be a newsreader on an internet TV channel, Harry persuades her to get him in as her assistant. The News will never be the same again!
Dialogues, debates, documentaries, comedy and music, all form part of this 16-episode series, entirely in English, developed to help and entertain teachers and students in 2020-21.
Ask for a FREE TRIAL HERE or by mailing: teatro@movingonsl.com